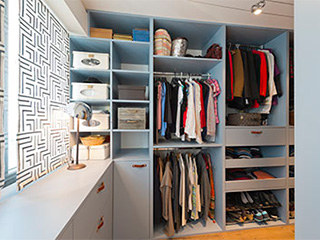 Utilizing natural sunlight to brighten up a room can be very beneficial. There's a beautiful quality to this type of light that's hard to manufacture artificially. However, when sunlight isn't diffused by any shade or covering, it can become highly irritating to the eyes. That would be inconducive to creating a soothing home environment. When it comes to commercial properties, unfiltered sunlight exposure can impede employee productivity. It can also make the indoor environment less hospitable to customers.
That's Where Sheer Shades Come In
There's a way to avoid this problem and still benefit from some natural lighting. What way, you ask? Using sheer shades! These coverings could be a perfect choice for your windows. These coverings come in various degrees of opacity. That means you can choose to get ones that will allow for privacy, but also for some sunlight to filter through, creating silhouettes and thus offering UV protection without complete obscurity.
The Main Benefits
Sheer shades look like a cross between Venetian and roller shades. The horizontal vanes serve to block sunlight, and their angle can be manipulated to reduce or increase exposure. The panel of fabric draped over these vanes is there to diffuse light. By doing so, it provides varying levels of UV protection (varying according to the type of fabric used). Translucent or light colored fabric allows more light through, while opaque shades contribute to privacy and UV protection.
Are Sheer Shades Right For Me?
That depends. Darker window coverings provide more of a darkening effect indoors, so they can be a good solution for those who want to have the ability to set a mood, without going the complete blackout route. Because the covers are partially translucent, objects on the other side will appear as silhouettes, thus providing some privacy and not leaving you completely exposed.
Nearby Window Treatment Experts At Your Service
If you'd like to find out more about the modern shading options Agoura Hills Blinds & Shades, give us a call and schedule a free consultation at your home. You'll be happy to know that our products come with a warranty. After the shades you choose finish being custom made to fit your measured windows, our installation team will come over and set them up for you.